Reusable Silicone Vacuum Bag With New Design Simply-equipped Seal Edge For EVA Glass Furnace Lamination Machine
The reusable silicone vacuum bag is mainly used to pack the glass sheets and EVA films and decorative inserts and provide the vacuum inside for the proper laminating process.
A bag set consists of 2 silicone blankets connected by our new design interlock seal profile. There are silicone tubes fixed to each part of a bag to provide the connection between the reusable vacuum bag and vacuum pump.
Reusable Silicone Vacuum Bag For Glass Laminating Machine U-Shape New Design Silicone Seal For Vacuum Bags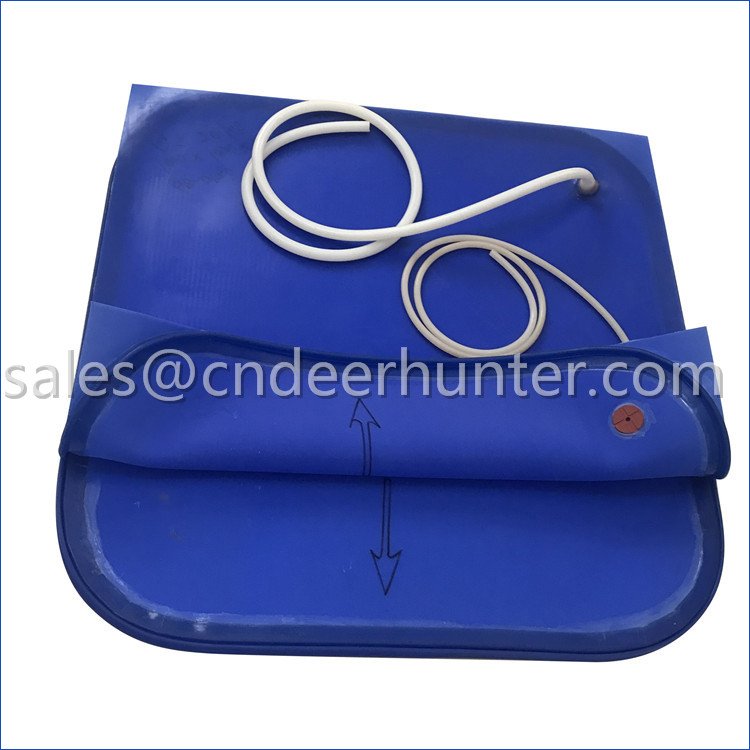 Advantages of new reusable silicone vacuum bags:
* They are universal and can be used in the furnace by any manufacturer.
* Each bag is produced with size according to the customers ' needs and requests.
Vacuum bagging system hardware
(1): Top layer and bottom part silicone membranes
| | |
| --- | --- |
| | |
| 80%-90% of customers prefer this layer as the top part | La parte de abajo |
* The major part for our reusable silicone vacuum bags is flat silicone membranes of high resilience and heat resistance at temperatures up to 250 ° C. A vacuum silicone bag consists of 2 pieces with this new design sealing edge profile and perfectly fits flat components of glass. The glass panel is placed at the bottom part of the bag, and the other part is attached on top.
Propiedades del producto

Standard Thickness

3MM

Anchura longitud

On requests

Maximum Service Temperatures

250 º C

Color

Transparent and Blue

Dureza

50 (Shore A)

Fuerza de Tensión

9.5MPa

Fuerza desgarradora

32N/mm

Elongation at break

650%
* Colors never impact on the quality.
* Working area is usually textured surface and outside is smooth side.
| | |
| --- | --- |
| | |
| High Temp Silicone Vacuum Bag - Blue Color | Transparent New Reusable Bags |
(2): New design simply-equipped sealing edge
* The simple interlocking silicone seal profile is designed to locate and close with ease.
| | |
| --- | --- |
| | |
| 80%-90% of customers prefer to bond Male head en la parte superior | Female head for silicone seal profile |
(3): Vacuum nozzles
* How many nozzles do you want for a bag? Only 1 port, 2 ports or more, please advise firstly.
* Nozzle position is usually on one of the four corners.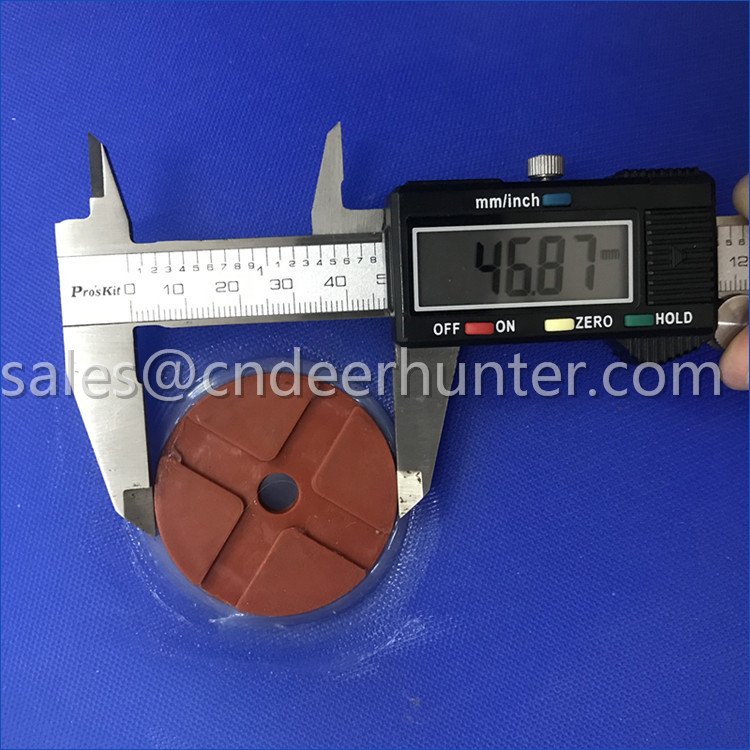 (4): Vacuum hoses
* Usually 2M long each hose
* Two types for your selection - " OD12mm & ID6mm " and " OD20mm & ID10mm "
70%-80% of customers prefer OD-12mm and ID-6mm Silicone Vacuum Hose

20%-30% of customers ever choose OD-20mm and ID-10mm Silicone Vacuum Tube
(5): Silicone sealants
* Silicone sealants play a vital role in bonding all accessories together and its high temperature resistance can be up to 250 degrees Celsius.
Beneficios incluidos:
* Reusable system saves time compared to traditional consumable lay up
* Decreased material waste
* Reduced risk of operator error
* Cost effective versus traditional consumables over the life of the bag
* Bespoke bags manufactured to customer ' s exact requirements
* Maintenance and repair service available
How to seal the silicone for vacuum bags?
* It ' s a very easy step. There will be arrow marks guiding you to seal the top layer and the bottom part together. Pleas see abajo:
Observaciones
(1): Para reparar la bolsa en el caso de su corte o daño, recomendamos usar un kit especial que consiste en placas de pegamento y silicona.
(2): Nuestra fábrica se usa el mejor gel de silicona para producir bolsas de vacío de silicona no materiales recuperados.
(3): La bolsa de vacío de silicio de 2 partes y nuestras membranas de silicona se ofrecen en diferentes tamaños. Fabricación Nuestro Productos Según sus mediciones individuales y solicitudes. Háganos saber su tamaño máximo de vidrio, ya que queremos su área de trabajo real.
En general, una silicona reutilizable La bolsa de vacío es una larga vida y un producto reutilizable. IT es hecho de una buena lámina de goma de silicona utilizada para laminar vidrio, 00132 | Entonces también se llama Nuevas bolsas reutilizables o bolsas de vacío reutilizables. Es esencial en la laminación de vidrio. Es muy importante aspirar el aire entre la película EVA y el vidrio con una máquina de vacío. Asegúrese de que no haya aire en la bolsa. Podría evitar que se derrame la goma en la máquina. Nuestro Silicona de alta calidad vacío La bolsa puede reducir el desperdicio de productos de calidad inferior. Como el principal fabricante de bolsas de vacío de silicona en China, Cazador de ciervos Hará todo lo posible para ayudarlo a obtener los productos correctos.
Y puede contactarnos por correo electrónico a sales@cndeerhunter.com
Móvil/whatsapp/wechat: +86-13823789007
Skype: FullChance100